There is this magical triad of practises that are inherent in all of us as humans. Connecting dots, sharing stories and making pictures. For thousands of years these have been the practises we've used to understand ourselves, interact with others and make sense of the world around us. The place where these three practises intersect, we call visual storytelling. And it is the power of this intersection that gets us out of bed every morning.
Humans are wired for visual stories. From the time we are children we make sense of the world through narrative, characters, colours and plot. Somewhere along the way our communication in our workplaces, our study and even in our relationships can become… efficient. At Thoughts Drawn Out we want to bring some 'human-ness' back to how we communicate with each other. 
In every brand, company, project and person is a story that is truly unique. We can help you find the 'fascinating' and breathe life into it with story and pictures. Your story can engage, inspire, make change happen, solve problems and set a compelling vision.
We see story as both a noun and a verb – a visual story can be an output, or it can be a way of collaborating day to day. Thoughts Drawn Out can help you with both.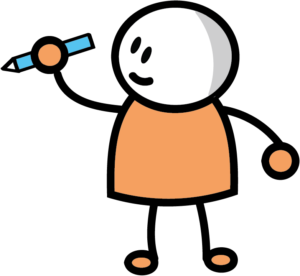 Visual story works as a collaborative tool. You don't need to have a grand story to tell. Visual story can work for you as a way to collaborate across teams and projects and get work done day to day. Visual storytelling capability can be a way of working that sets you apart and we can show you how.
Through our own funky mash-up of design and storytelling we help you create simple visual narratives, no matter the scale. We are based in Brisbane but we're leaving a trail of colourful narrative across Australia and the globe!